QUALITY ACADEMICS
Your child will receive a thorough, comprehensive education from trusted textbooks.
QUALITY TEACHERS
Your child will receive a personal, dynamic education experience in every grade and every class.
QUALITY ACTIVITIES
Your child will have the opportunity to bond with other children their age in sports, choir, art, and many other areas.
We certainly miss all of our students, but we are working hard in preparation for future HCS events.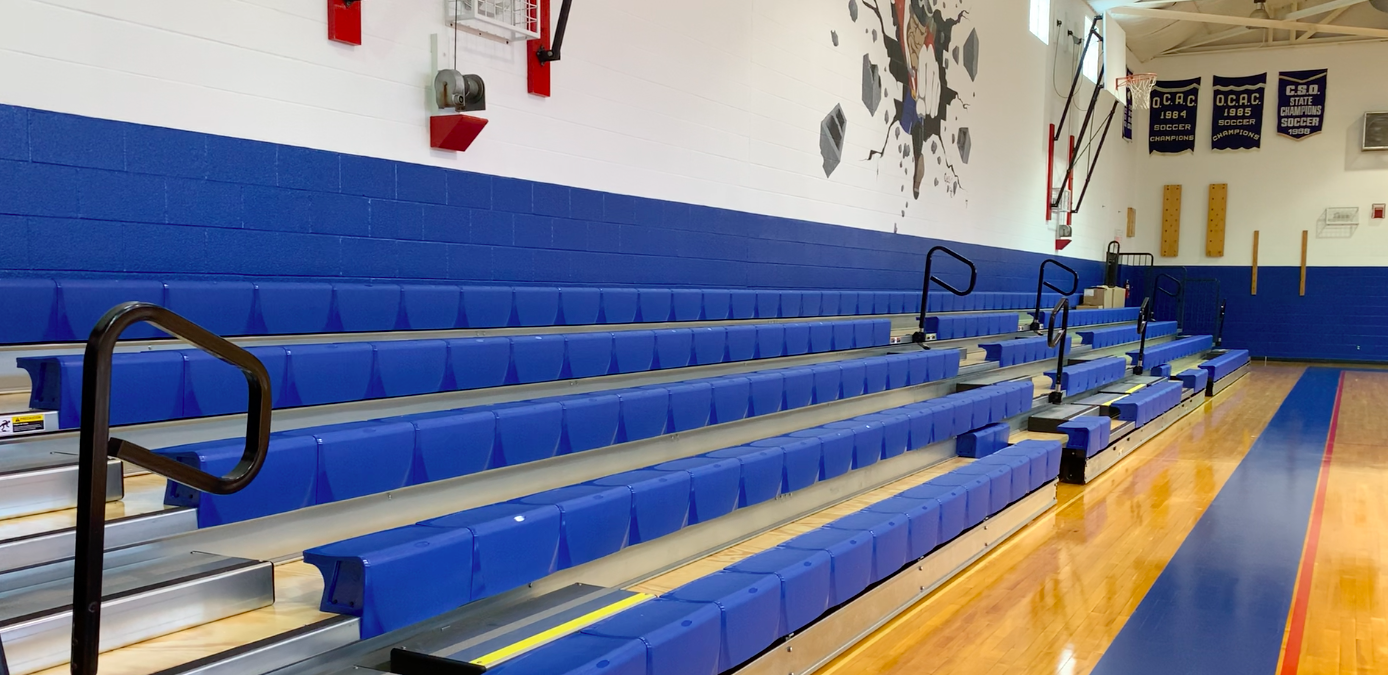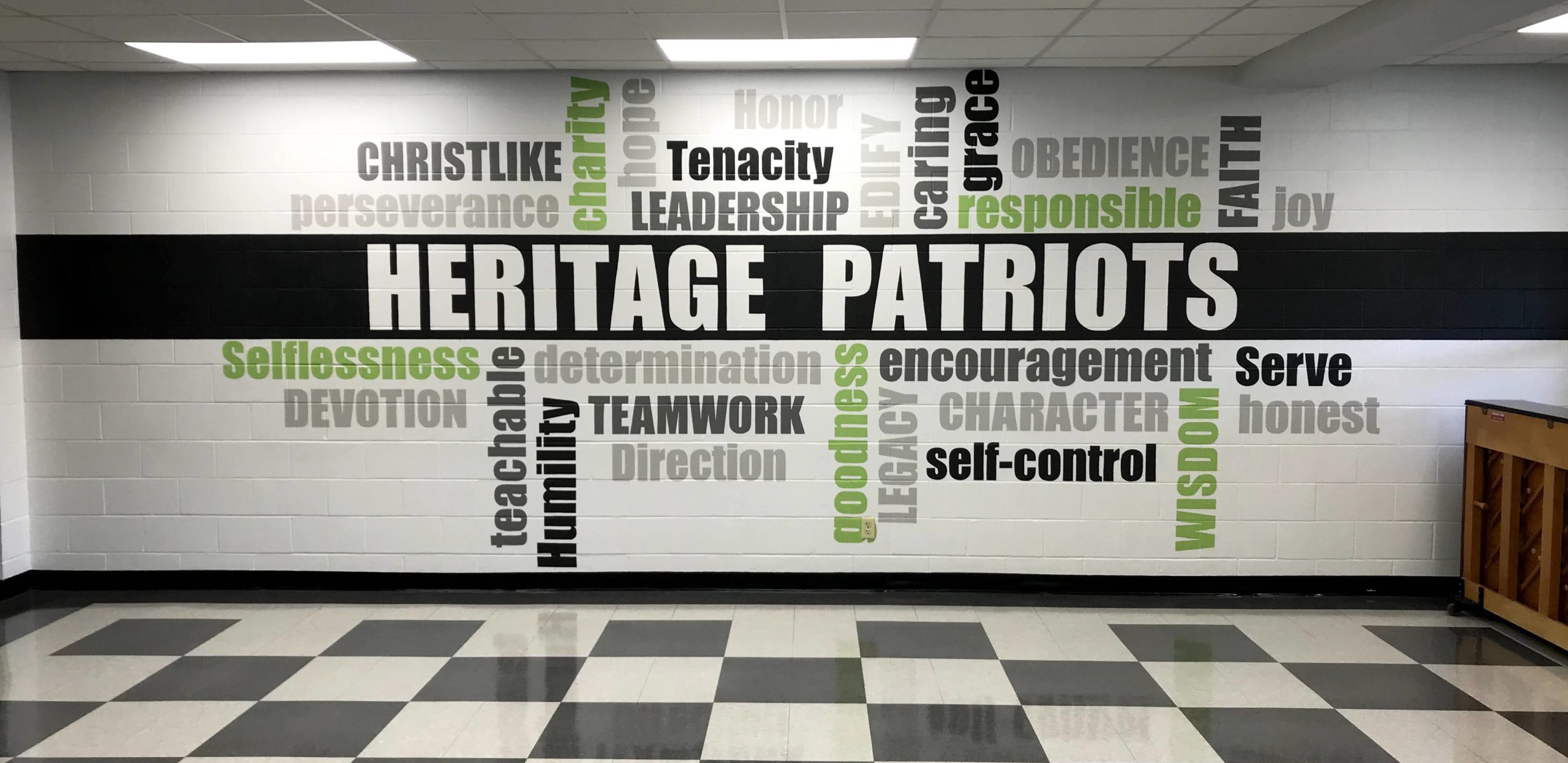 The old bleachers have been completely removed in preparation for the new ones that have now been installed. During the off time, the gym walls have been re-painted, the wood floor stripped and resealed, and the basketball and volleyball court lines repainted. Soon, new glass backboards will be put in on the side hoops to match the main ones. All of this was possible because of our Race for Education! We also want to give a special thanks to Coach Hoffman, Mr. Gibson, Mr. LaRoche, and Professor for their hard work.
In addition to the work in the gym, Mrs. Colleen Hoffman has finished the mural in the cafeteria and is working on additional murals in two of the stairwells! There will be photos posted of the stairwell murals once they are completed.
Also, several of the teachers have come in to work on digitizing the school library. We are hoping to have this project completed in the near future.
Stay safe and healthy.
As the parent of a first grader, I have a real appreciation for the heart and mission of Heritage Christian School. My son, from day one, has absolutely loved going to school, which is a testament to the teachers he has had. It is a blessing to know that every day we bring him, we know he'll be well cared for, as well as taught academics with a solid Biblical worldview.  The school seeks to continually improve itself, with the most recent example being the accreditation process.