The mission of Heritage Christian School is to maintain a high academic standard through a Christ-centered curriculum while assisting parents in developing the mind of Christ in the lives of our young people.
"..bring them up in the nurture and admonition of the Lord."  Ephesians 6:4
Heritage Christian School exists to fulfill the admonition of Christ to train students to become disciples of Christ.  We want each generation of young people to know the God of Heaven and His Salvation.  Our three-fold purpose is to mentor, educate, and develop our students spiritually, intellectually, and physically so that they can fulfill God's purpose and plan for their lives.  HCS exists to proclaim God's goodness and glory.
HCS will staff the classrooms with qualified and certified instructors that strive to be servants of Christ.  Our teachers will daily demonstrate the love of Christ by integrating biblical principles in lessons, passionately teaching students in a thorough and engaging manner, and disciplining them with a loving and patient spirit.  HCS teachers will view each individual student as the future of the church; therefore, each teacher will diligently work to maximize each student's learning potential and spiritual walk.
HCS will strive for the highest level of academic and athletic excellence by participating in tournaments, professional development seminars and education conventions.  Our staff will strive to work in unity with each other, with parents and with students by communicating the truth in love.  Our primary goal is to live out this vision statement on a daily basis, to honor Christ and to advance His kingdom.
Thank you for choosing Heritage Christian School for your children. We believe that, as a parent, you have the primary responsibility of training and educating your children. We realize that there are choices in the realm of education, and we are honored that you have chosen HCS. We are here to assist and stand with you as you seek to instill biblical values and a Christ-centered education in the hearts of your children.
It is our belief that it takes three positive pressures in the life of a child to keep him moving in a good and wholesome direction. Each of those pressures should be Christ-centered, which means that they have the same goals and values. If your home, church, and school are working in conjuction with each other, you can see God's work accomplished in the lives of your children. We are striving to help children develop into young adults that are prepared spiritually, academically, and socially to meet the next phase of their lives after graduation.
Thank you and may HCS be a source of encouragement and blessing to you and your children.
Pastor Folger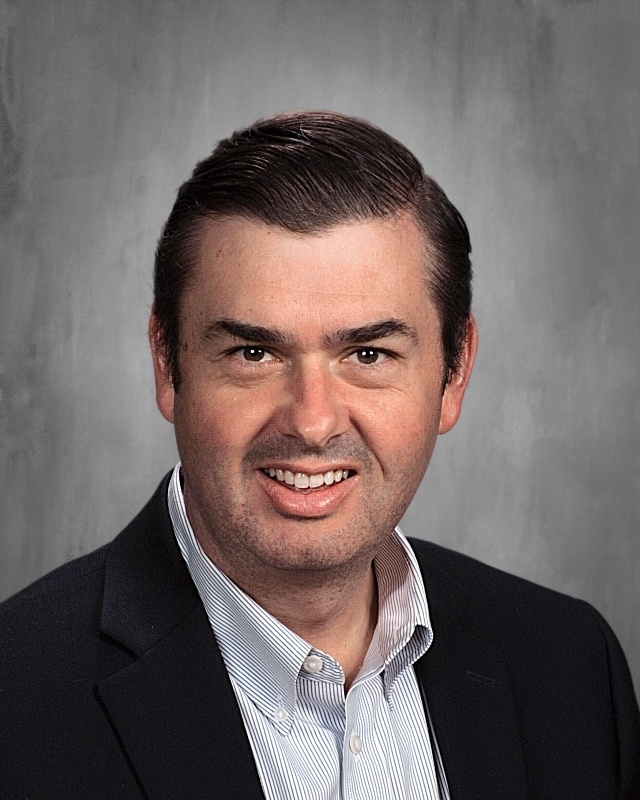 Pastor Folger
Pastor of Cleveland Baptist Church
Superintendent of Heritage Christian School
We believe that the proper maturation of students involves proficiency in the knowledge of the disciplines prescribed by the Heritage Christian Schools and also a cognizant relationship to God as disclosed in His Word, the Bible.
According to the biblical view, man, in this world, is a fallen creature. He is not what he was intended to be. He is not what he ought to be. He is not what he can be made to be in Christ. The image of God in man is not obliterated (Genesis 1:26, Psalm 82:6, 7, John 10:34, 35), but man is broken and fallen and in need of redemption.
He, who with his whole heart, believes in Jesus as the Son of God is thereby committed to much else besides. He is committed to a view of God, to a view of man, to a view of sin, to a view of redemption, to a view of human destiny, found only in Christianity. This forms a "Christian view of the world," which stands in marked contrast with theories wrought out from a purely philosophical or scientific standpoint (The Christian View of the World, James Orr, P.4.)
Heritage Christian School believes and teaches the doctrines of the Christian faith as embraced by the historic, biblical, Baptist position.
We believe in the divine inspiration of the Scriptures, the triune God, the fallen nature of man and his just condemnation, salvation by grace through faith, the free gift of God, the necessity of repentance and faith wrought by the Holy Spirit, the glorious display of God's purpose and grace, the progressive work of sanctification, the keeping power of God, the harmony of the law and the gospel, the prominence of baptism by immersion and the sacrament  the Lord's Supper, the devout observance of the first day of the week, the honoring of civil government, the resurrection of the righteous to eternal life and the wicked to eternal damnation, and the imminent, personal, pre-tribulation, pre-millennial return of our Lord and Savior Jesus Christ.
HCS believes in the verbal, plenary, inspiration of the Bible.  We believe the King James Version is the inspired Word of God for the Engish speaking people.
In 1974, the Cleveland Baptist Church founded Heritage Christian School. This undertaking was monumental for the Christian education movement in northeast Ohio. HCS was met with opposition from the state, as were other like-minded Christian schools. Founding pastor, Roy Thompson, understood that it was time to take a stand for Christian education, so he organized a rally at the Statehouse in Columbus in 1975. Since this rally, non-chartered, Christian schools in Ohio have been ministering to Ohio families for the last 40 years free from state interference.
Though HCS started inside of the Cleveland Baptist Church building, it soon expanded and was unable to hold all of its students. In the late 90's, HCS reached over 400 students and now the building is closing in on its 25th anniversary. After celebrating the school's 40th-anniversary last year, HCS is excited to pursue an American Association of Christian Schools (AACS) accreditation, which is a symbol of educational excellence.  At HCS and CBC, we can truly say God has been good, and we can truly expect Him to do great things in the next 40 years.
Our graduates have furthered their education in such institutions as Case Western Reserve University, Cleveland State University, The Ohio State University, Baldwin Wallace College, Miami University, Crown College, West Coast Baptist College, Pensacola Christian College and many other private and public institutions across the country.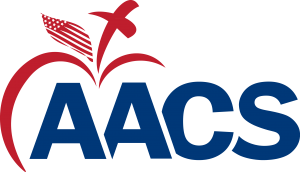 After completing a rigorous self-study process, Heritage Christian School hosted a team of educators for a peer review on October 26-27, 2015.
On February 1, 2016, Heritage Christian School became fully accredited by the American Association of Christian Schools.
In February of 2021, Heritage Christian School was re-accredited by the American Association of Christian Schools.
Built in 1992, the school building hosts classrooms that are both spacious and comfortable, specifically designed for their purpose.
A full-service cafeteria, equipped with commercial kitchen, makes it possible to offer hot lunches to students in all grades.
A beautiful gymnasium is host to numerous gym classes and athletic events including elementary intramural programs and junior/senior high soccer, volleyball, basketball, and baseball, as well as many other activities.  An intramural soccer field is located on the campus and a high school soccer field is located less than two miles away.
A large outdoor playground addition provides an excellent opportunity for elementary students to enjoy recreation. Across the parking lot is our church facility. This is used for our elementary chapel, junior and senior high chapel, choir, dramas, special programs, and graduation. Great care is taken daily to ensure that the facilities are clean and well-maintained.